LARGEST and LUXURIOUS nail salon in Spring, Texas
Mon – Sat : 9:00am – 7:30pm
 Sun : 11:30am – 6:00pm
(713)-816 2681
nailsofamerica.com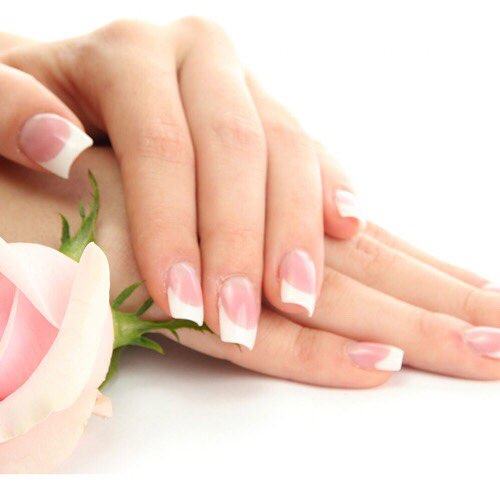 Nail clip, file, buff, cuticle maintenance and a top coat polish with a relaxing hand massage. Approximately 20 minutes

The perfect manicure for someone on the run. We start by taking off the old polish, cuticle trimming and filing is done, followed by a moisturizing exfoliation, then a relaxing neck and shoulder massage, and finished with polish. Approximately 30 minutes

This is a luxurious hand treatment. First we begin with removing the old polish and shaping the nails. Next we exfoliate the hands followed by a hand mask, then neck and shoulder massage. We then treat your arms and hands to a hot stone massage, followed by a paraffin dip. Approximately 35 minutes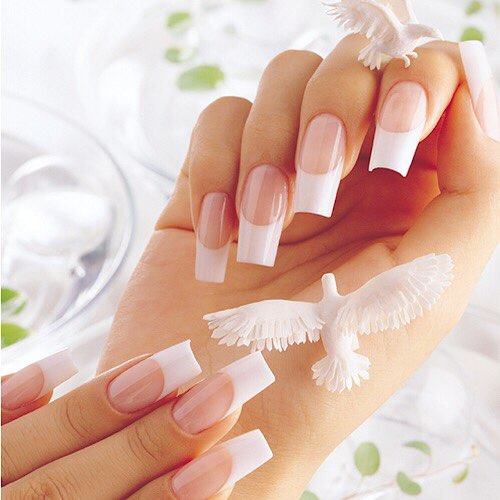 *Everything organic *VIP ROOM
Nail clip, file, buff, cuticle maintenance and a top coat polish with a relaxing hand massage, Approximately 20 minutes.

The perfect manicure for someone on the run. We start by taking off the old polish, cuticle trimming and filing is done, followed by a moisturizing exfoliation, then a relaxing massage, followed by polish. Approximately 30 minutes.

This is a luxurious hand treatment. First we begin with removing the old polish and shaping the nail. Next we exfoliate the hands, followed by a hand mask. We then treat yours arms and hands to a hot stone massage, followed by a paraffin dip. Approximately 35 minutes.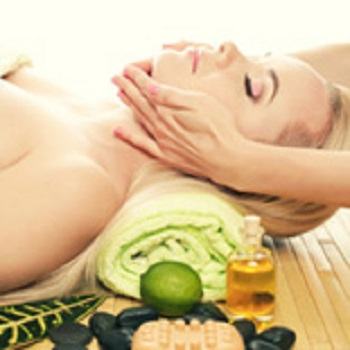 The Custom facial is one the best facials for your skin. Your skin is like no other, so why have the same facials as everyone else? Customized to your specific skin type, this deep-cleansing facial treatment helps repair facial skin and provides essential nourishment and protection. We start with a deep pore cleansing with steam, exfoliation, and gentle extractions, then followed with a facial massage and a series of vitamin and anti-oxidant rich facial masks

Basic Facial W/ Dermaplaning

$80

Dermaplaning is a a simple and safe procedure for exfoliating the epidermis and ridding the skin of fine vellus hair. Dermaplaning will make your skin glow and help with fine lines, and the hair will grow back at the same rate and texture as before the treatment

Anti-Aging, Skin Resurfacing

$80

Alpha Vital instantly improves skin roughness by restoring a healthy cell renewal cycle without irritating sensitive skin. This produces a noticeably smoother skin surface. A fresh prepared, deliciously scented peel off mask will alloy your skin to feel rejuvenated.

Microdermabrasion Facial

$90

This non-invasive, "no fuss" comfortable treatment uses micro-crystals to painlessly remove the surface layer of skin to leave it softer, smoother, and fresher looking. The procedure uses a sterile hand piece that projects tiny crystals onto the skin. These crystals blast away dead skin cells that lie on the surface. The same hand piece then draws in the exfoliated skin cells and unclogs the pores. The system stimulates circulation underneath the skin and the production of collagen allowing the smoothing of fine wrinkles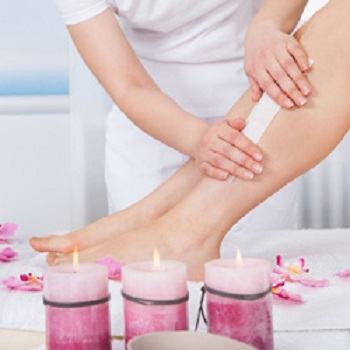 Half Legs (Upper or Lower)

$40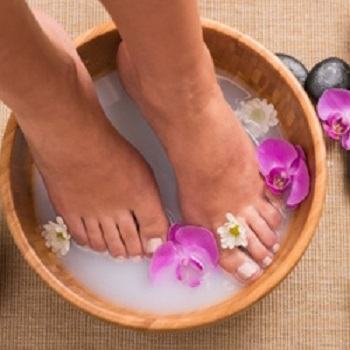 Nail clip, file, buff, cuticle maintenance, hot towel clean up, basic callus removal and top coat protein polish with a foot and ankle massage. Approximately 30 minutes

Classic Pedicure With Scrub

$34

Nail clip, file, buff, cuticle maintenance, hot towel clean up, extra callus removal and top coat protein polish with a foot and ankle massage and scrub. Approximately 30 minutes

Complete relaxation for your feet! Polish is removed and your feet are placed in our whirlpool bath. While your enjoy the heated massaging chairs, our technician begins shaping and buffing nails. We then remove calluses and cuticle work is done. Your feet are then exfoliated with a hydrating sugar scrub and foot mask. Once the sugar is dissolved, then a relaxing 10 min hot stone massage, followed by polish. Ahhh.... Approximately 45 minutes

Words cannot begin to describe this pedicure, but we will try. We remove the polish and have you soak in our whirlpool bath. We then work on your cuticles and remove all calluses. Then a hot stone massage to relax those tired feet. Next comes our exfoliation treatment with sugar scrub, and once dissolved, its followed by our mask. Finally, our staff then indulges you in a 20 min leg and foot massage, followed up with a paraffin dip, and ending with polish. We hope you enjoy this luxury. Approximately 1 hour

UV Protection
Deep Moisturizing
Skin Brightening
Anti-Aging
Healing
Herbal Sugar Scrub, Sea Salt & Mask
Hot Stone Massage & Warm Towel
Paraffin Hot Wax (Extra $10)
Approximately 60 minutes

UV Protection
Deep Moisturizing
Skin Brightening
Anti-Aging
Healing Sugar Scrub, Sea Salt & Mask
Hot Stone Massage & Warm Towel
Paraffin Hot Wax (Extra $10)
Approximately 60 minutes

Sanitary Packets in four Seent-Sational fragrances, that will make you Super Relaxed.
Purifing Soak
Detox Mask
Sugar Scrub
Massage Butter
Silky soft skin Nourishing & Moisturizing
Restore healthy heels, toes
Hot Stone Massage & Warm Towel
Paraffin Hot Wax (Extra $9)
Approximately 50 minutes
5 minute shoulder massage and warm towel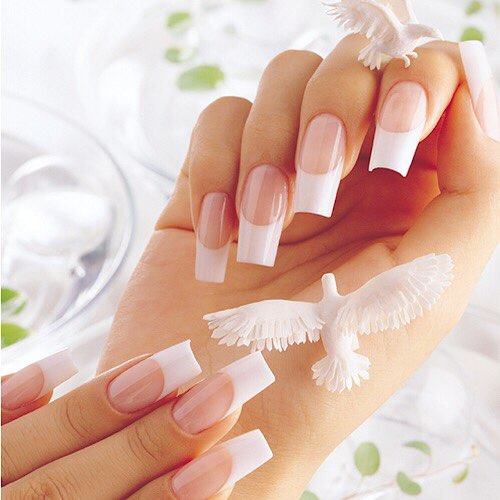 Full Set Pink & White

$55

Full Set With Gel Polish

$55

Full Set Pearl Tip With Clear Gel

$42

Full Set White Tip With Clear Gel

$42

Dipping Powder W Fake Tips

$50

Free take off
Refill Color Powder (Same Color)

$42

Refill Color Powder (Change Color)

$47

Refill Pink With Regular Polish

$35

Refill Pink With Clear Gel

$35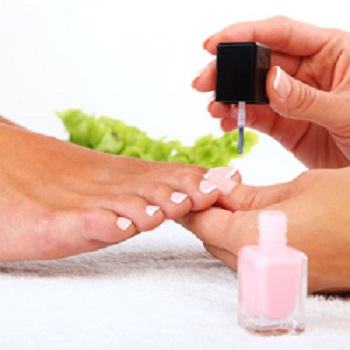 *Everything organic *VIP ROOM
Complete relaxation for your feet! Polish is removed and your feet are placed in our whirlpool bath. While you enjoy the heated massaging chairs, our technician begins shaping and buffing nails. We then remove calluses and cuticle work is done. Your feet are then exfoliated with a hydrating herbal sugar scrub and foot mask. Once the sugar is dissolved, then a relaxing 20 min hot stone massage, followed by Paraffin Hot Wax and polish. Ahhh.... Approximately 65 minutes

Complete relaxation for your feet! Polish is removed and your feet are placed in our whirlpool bath. While your enjoy the heated massaging chairs, our technician begins shaping and buffing nails. We then remove calluses and cuticle work is done. Your feet are then exfoliated with a hydrating sugar scrub and foot mask. Once the sugar is dissolved, then a relaxing 10 min hot stone massage, followed by polish. Ahhh.... Approximately 45 minutes

Words cannot begin to describe this pedicure, but we will try. We remove the polish and have you soak in our whirlpool bath. We then work on your cuticles and remove all calluses. Then a hot stone massage to relax those tired feet. Next comes our exfoliation treatment with sugar scrub, and once dissolved, its followed by our mask. Finally, our staff then indulges you in a 20 min leg and foot massage, followed up with a paraffin dip, and ending with polish. We hope you enjoy this luxury. Approximately 1 hour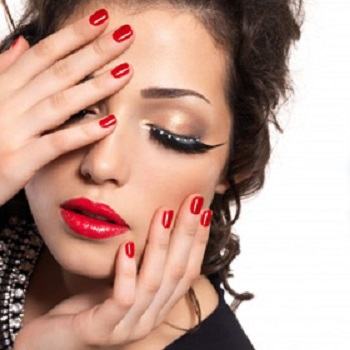 Nail Repair With Service

$5

Take off only

$11 / $17 with service $7

Nail Take Off w/Manicure

$26

French Polish Change Hands

$17

French Polish Change Toes

$19

Gel Take Off Gel On Hand Only

$7

Take off Powder on Hand only

$10

Take Off Gel On Toes Only

$12

Take Off Hands with Service

$7

Gel Manicure W Soak Off

$37

Extra For Cuticle Trim, For Long Nails, For Shape

$5

Almond, Coffin, Oval, Stilentto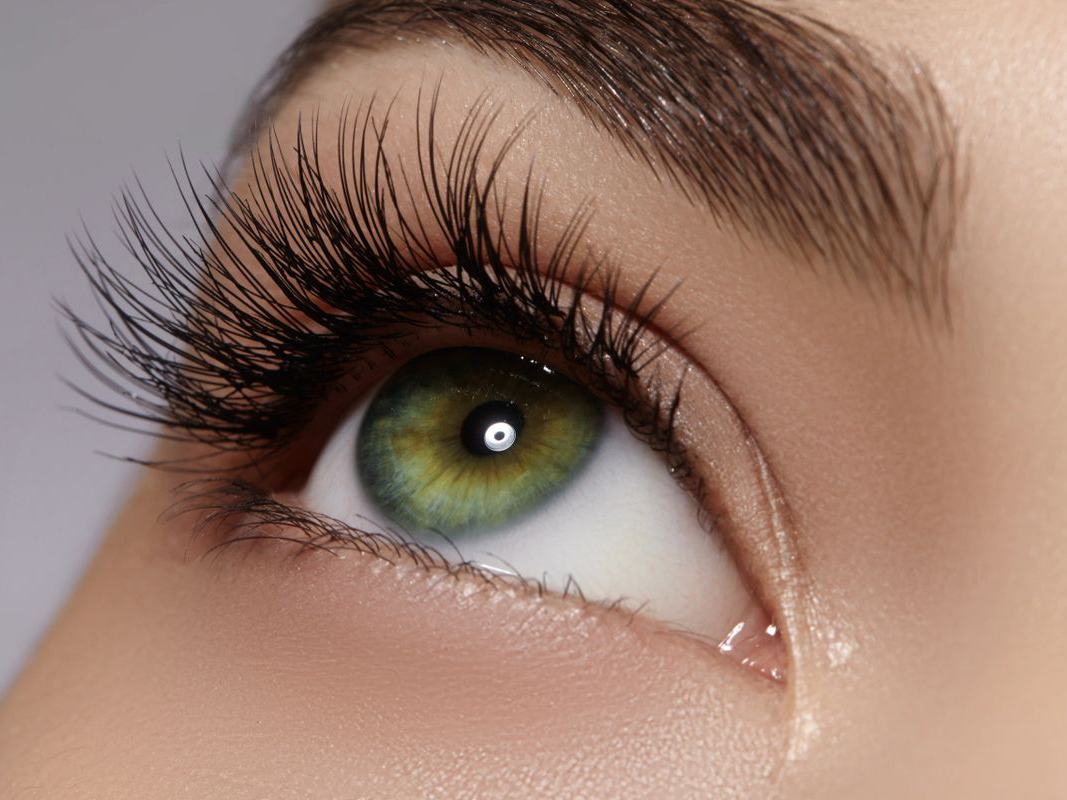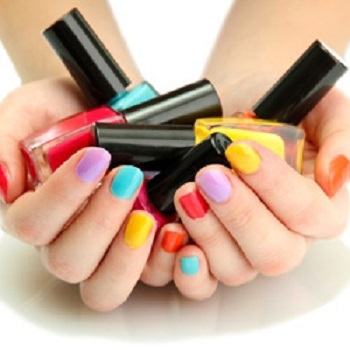 Kid Combo Regular Mani & Pedi

$29
Free 2 designs for these Kids Combo